The New Kings of Finance
From the mid 1970s to the early 2000s, banks were unequivocally considered the ruling titans of finance.
Top college graduates fought for jobs there.
Bank alumni filled ranks of the political elite.
Cultural depictions of Wall Street used banks as both their role model and scapegoat.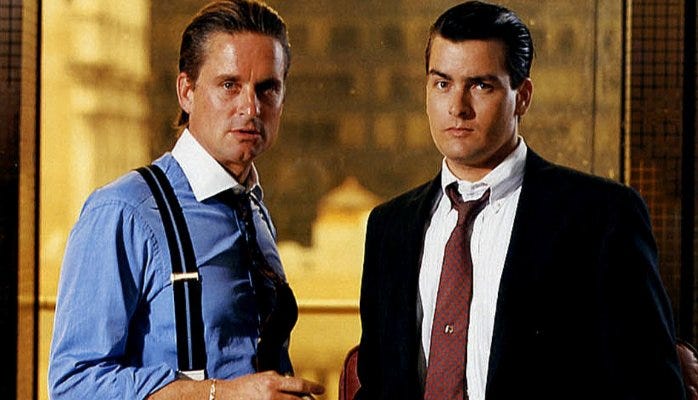 (Oliver Stone's 1987 film "Wall Street" - Source)
Then, after the global financial crisis, everything changed.
Stifling regulatory overhaul mixed with record low interest rates sucked money & power away from banks and indirectly transferred it to exchanges.
Exchanges control legal monopolies, wield heavy influence over nearly every part of the global financial system, and have made executives and investors alike incredibly wealthy.
Yet most people barely understand how exchanges work, let alone follow the industry on a consistent basis.
I have genuine passion for following and learning about exchanges, and with this newsletter, you can follow them with me.
About the Author
I used to work in the financial industry, and now I'm an avid investor & researcher of exchanges. I did a long-form interview on Seeking Alpha where I share more of my background and initial thoughts on the space - you can find it here.
Front Month is a weekly newsletter focusing on the biggest stories impacting exchanges today. Sign up for free and join me in learning more about the new kings of finance.
Disclaimer: I am not a financial advisor. Nothing on this site or in the Front Month newsletter should be considered investment advice. Any discussion about future results or projections may not pan out as expected. Do your own research & speak to a licensed professional before making any investment decisions.

Subscribe to Front Month
People